FIFe CH. PRECIOUS ARCTIC DIAMOND
This sweetie is a real angel. She is especially fond of my daughter who really spoils her and lets her in her room to nap. Our angel has appeared on various TV programmes. This girl has a lovely personality. She is now finally a mum and we have kept her baby - Star.
Lines : Same as Crystal as they are littemates.
FIFe CH. Precious Arctic Diamond
Tinky - Silver Shaded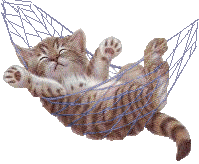 Our new girl PreciousHearts Shooting Star.
It's been a while since we kept a Silver girl so our little Star is staying with us. More as she develops.
Lines: Sugarcubes, Brettachtal, Saraceeno, Lynchard
PRECIOUSHEARTS SHOOTING STAR
Very light Silver girl
Our cats live with us, we don't keep our pets in cages!
They have their own space and are free to roam around the house. Our cats are fed premium food, are given supplimentary vitamins and also regular veterinary care.
They are brushed, played with and groomed daily and have lots of toys to play with. We see our babies being born and they are used to humans from birth, resulting in very sociable, loving and playful kittens.
Our Precious pets are never declawed or placed for sale in pet shops. We do not normally have many kittens available, so we do tend to be rather fussy as to where we place our babies, so please do not be offended if we tend to ask some pertinent questions to ascertain that our darlings will go to caring homes where they will be spoilt and loved. These are living creatures and not soft toys to be disposed of at will.
Our cattery is registered with FIFe as Precious Stars
Our Cattery is also registered with TICA as PreciousHearts
PRECIOUS SILVER ANGEL
Milly is Crystal's daughter. At her first show she obtained EX 1 and also a nomination for Best kitten in show. Thjs little doll loves to sit on peoples laps and will eat anything given a chance!
Lines : Precious, Saraceeno, Puccinis, Lynchard.
PRECIOUS SILVER ANGEL
Milly - Chinchilla
RW ELLA ENCHANTED
Blue Golden Shaded
Ella's story is truly an enchanted one! Abandoned by her mum at birth and thought to have been stillborn, Ella was given up for dead after 20 minutes with no sign of life, wrapped in tissue paper and newspaper and placed in the bin.
After about 10 minutes we heard a kitten cry and rushed to the bin and this kitten was mewling loudly! Still unwanted by her own mum, Ella was adopted by Gold Dust who had her own babies and Ella was fostered and thrived. - . Blessed with an enchanting personality Ella is one of the favoutites around our house. Entered as a HHP kitten because of her eye colour Ella wooed the judges and is Malta's first Regional winner in TICA.ES REGION - the first cat in Malta to obtain a TICA Regional win is our own little Ella.! She is our beloved pet girl and is spayed.